Yes. I like Alice in Wonderland. And it's a favorite of mine to costume. There are so many variations and interpretations one can explore.
This is just a basic (classic) version.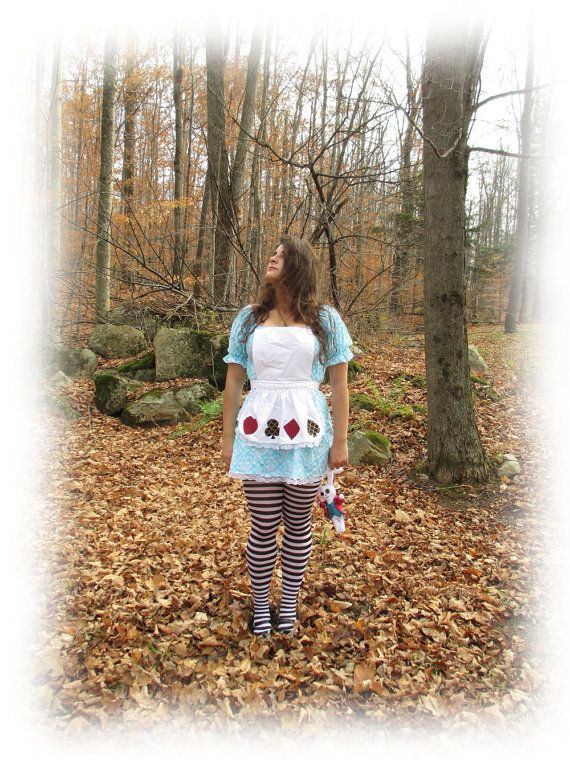 A peasant dress in blue damask with a white mini-pinafore. The dress has casings with elastic at the neckline, sleeves and empire waist, making a versatile and comfortable fit.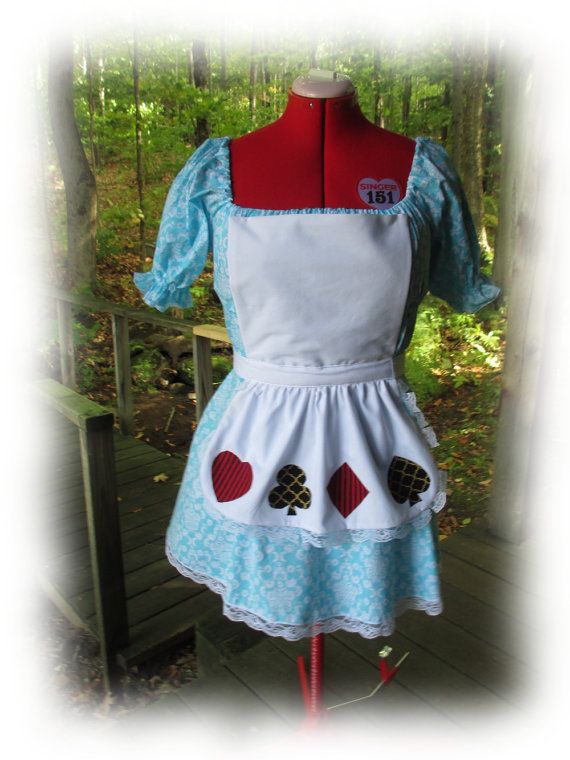 The apron is a true pinafore, which ties around the waist and the bib attaches to the bodice with mini-safety pins. It's trimmed in lace and has simple card suit apliques done using heat-n-bond.

Perfect Accessory:A Creepy-Cute White Rabbit Plushie